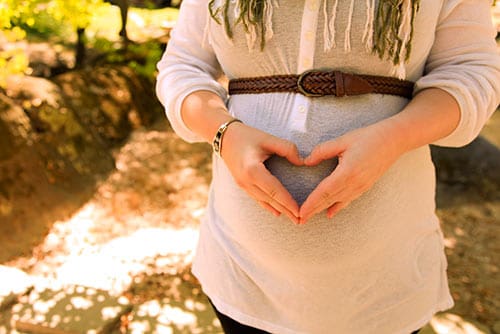 The journey of pregnancy is one of life's most incredible gifts but can also be stressful and overwhelming. Preparing for the unknown during the first nine months can seem a bit daunting, especially if you are new parents. Finding ways to alleviate the stress of pregnancy will allow you to enjoy this unique time with your partner.

If you are looking for ways to better plan for your newborn without a lot of extra hassle and pressure, here are 4 tips that will help you and your partner have a more stress-free pregnancy.

1. Easy budget planning: Planning the baby budget can be overwhelming with unexpected expenses and expensive purchases. Using a baby budget template will help you plan out your finances by trimester, so by your third trimester, you'll feel like you're in good financial standing.

Using a budget template will give you a clearer picture of what you need to be saving during the next nine months, as well as allow you to track your current spending habits to see where you can move things around to help increase your baby budget.

2. Treat yourself: Nothing is better than getting pampered when you're pregnant. Treat yourself and your partner to a quick babymoon getaway or plan a relaxing spa day.

If you have a tight budget, you can always bring the spa into your home. If you are looking for some daily pampering, try essential oil and salt baths to help relax your mind and body.

3. Declutter your home: Although this can be a stressful activity, cleaning out your home can help to declutter your mind. Pick a room every couple of weeks to go through and clean. Having a clean, neat home before delivery is important as your cleaning schedule may be flipped upside down once you bring your newborn baby home.

4. Remember to exercise: One of the easiest ways to help relieve stress is exercising. Going on a daily walk around the neighborhood or at the local park can be quite enjoyable, especially if you have friends to join. Going for a walk can also act as a reset period from any of your daily stressors.

As special as the first nine months are, staying calm and relaxed through it all will help make your journey smoother. If you're looking for more pregnancy tips that will help you on your journey, check out these 10 pregnancy hacks for a more stress-free pregnancy.